Hello, and welcome to Heartstreams Music. If you are in need of an artist to perform romantic piano ballads for your upcoming wedding, or excellent music for nearly any other occasion, you need look no further.

Cathryn True Varlet is an extremely gifted vocalist and pianist who can create improvised music on the spot, as well as play arrangements of your favorite songs.

She also provides professional vocal, piano, keyboard, guitar, flute and ukulele instruction.

In short, Cathryn True Varlet can provide the desired musical ambience for your occasion.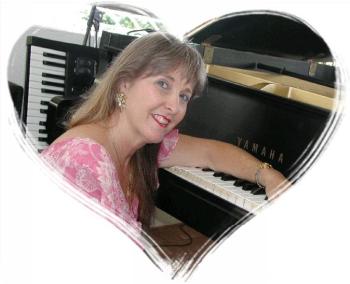 Cathryn True Varlet